Enrique: Messi has 'evolved into the total footballer'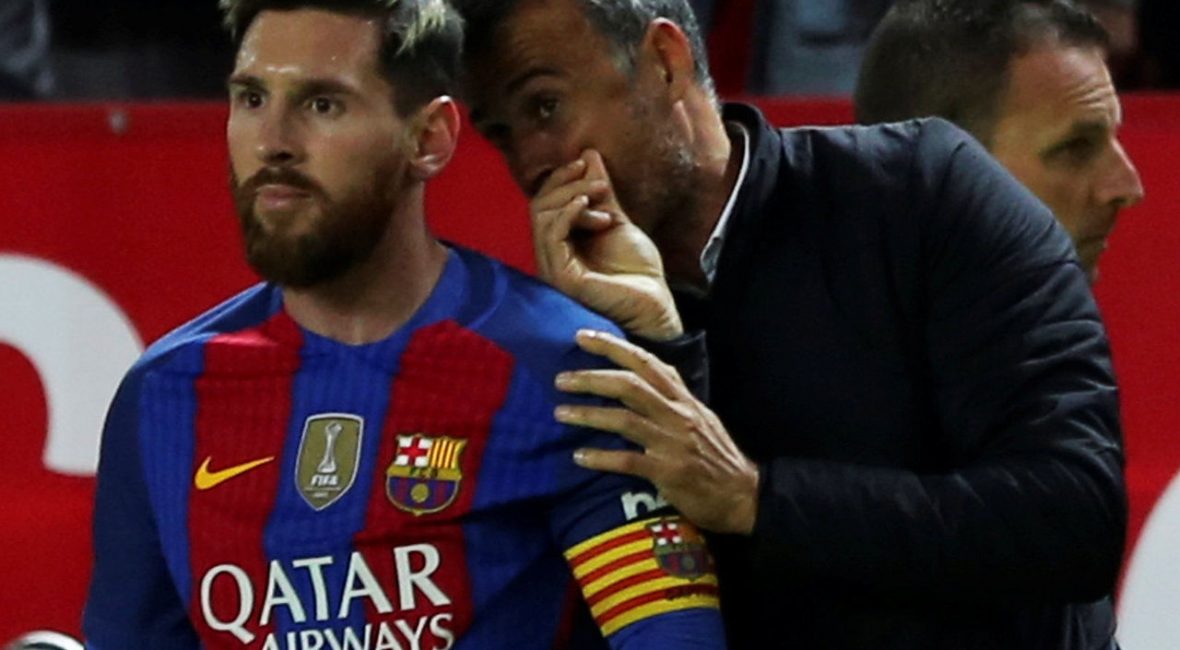 MARCELO DEL POZO / Reuters
Barcelona manager Luis Enrique has praised Lionel Messi and his evolution beyond the classification as just a goal scorer.
Proof of his growth as a footballer was exhibited during last weekend's victory over Eibar when the Argentine star deputised injured Andres Iniesta in a deep lying position compared to his usual post in attack.
His transition into a role where creativity is essential to success was an example of his versatility and ability to positively influence matches outside of his usual role in the heart of Barca's attacking scheme.
"Messi's evolution is there for everyone to see," Enrique told reporters, according to Samuel Marsden of ESPNFC, ahead of Barcelona's second-leg encounter Thursday with Real Sociedad.
"It's a process to do with maturing as a person. There have been years when he was the only goalscorer and now he's evolved into the total footballer, capable of everything in attack and defence."
Enqrique added Messi's knowledge of the game and play off the ball makes his job easier whenever players go down with injuries.
"As he's so intelligent, he will be able to cover any potential physical weaknesses in the long-term," he said.
"He's the prototype of a strong player physically, but he doesn't rely on that because he knows where the space is, how to play without the ball … and if you add his technical and physical quality to that, you have what we see every day: a unique player."
With contract negotiations going "very well," according to the club technical secretary Roberto Fernandez, Messi looks as though he's destined to continue dazzling the Barca faithful at the Camp Nou beyond 2018 when his current contract expires.