Lewandowski: A move to Barca or Real not a 'step up'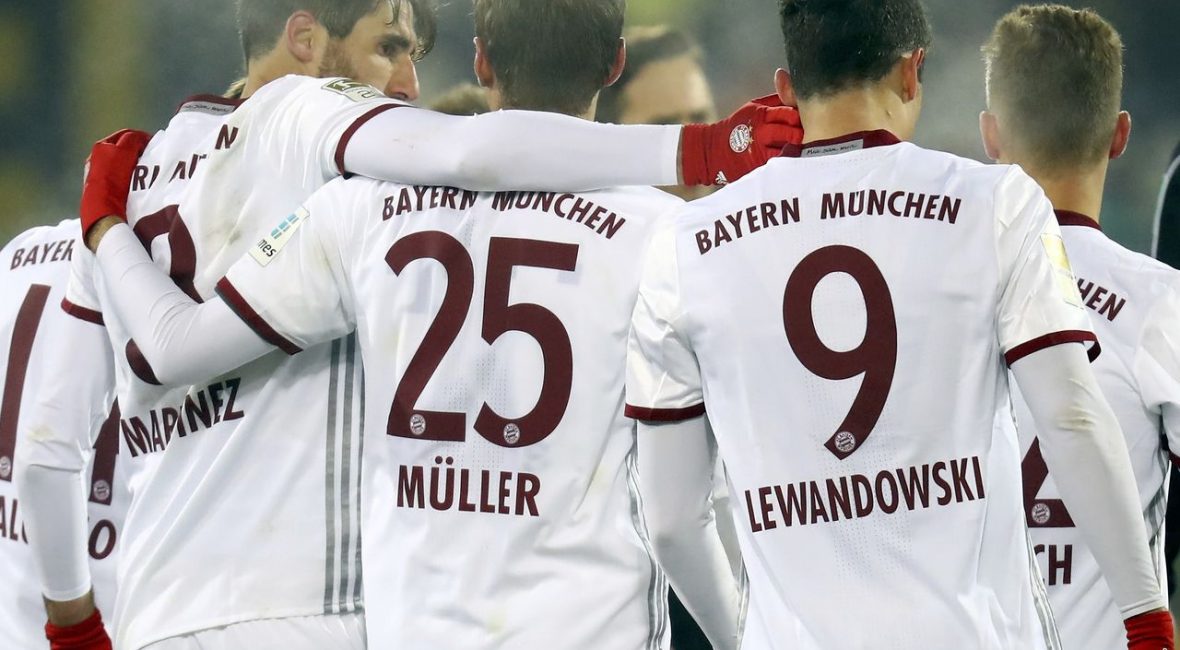 Robert Lewandowski insists there is no bigger club than Bayern Munich, and calls its squad the "perfect" size to win multiple major trophies in one season.
Although the Polish striker recently extended his contract with the German giant until 2021, he was linked with a lucrative move to Real Madrid in May 2016.
To unsettle the nerves of Die Roten fans a little more, Lewandowski's agent recently claimed he was offered a world-record-breaking salary of more than €40 million per season by an unnamed team in the Chinese Super League.
But it seems the natural-born finisher has heard just about enough from other people speculating about his future.
"Bayern is one of the best teams in the world – on a par with Real Madrid and Barcelona," Lewandowski told Sport Bild, with translation from ESPN FC's Mark Lovell. "A move to Barca or Real wouldn't have been a step up for me.
"Furthermore, I'm very happy in Munich."
Since joining Bayern from Borussia Dortmund back in the summer of 2014, Lewandowski has proven to be a goal-scoring machine. The 28-year-old helped Die Roten win two consecutive Bundesliga titles in 2015 and 2016, scoring 17 and 30 goals respectively.
He scored a brace for Bayern, including a last-minute strike, to break Freiburg's heart and secure the 2-1 victory in his club's first league game back from the winter break.
Lewandowski suggested Bayern's squad size is a huge advantage when it comes to winning multiple trophies in one season.
"I believe having too big a squad is the wrong way of going about things," the striker said. "When there's too many players, you're always thinking in the back of your mind if you make mistakes you'll soon be on the bench. Also, it's also hard to form a good team spirit.
"The number of players is exactly right. It ensures every player is motivated and gives their all in training. Everyone sees a chance of playing in the first XI.
"It's not as if we have only 14 players. I think the squad size is perfect and can be our biggest trump card when battling for trophies."