Messi leaving Barcelona as financial 'obstacles' thwart contract talks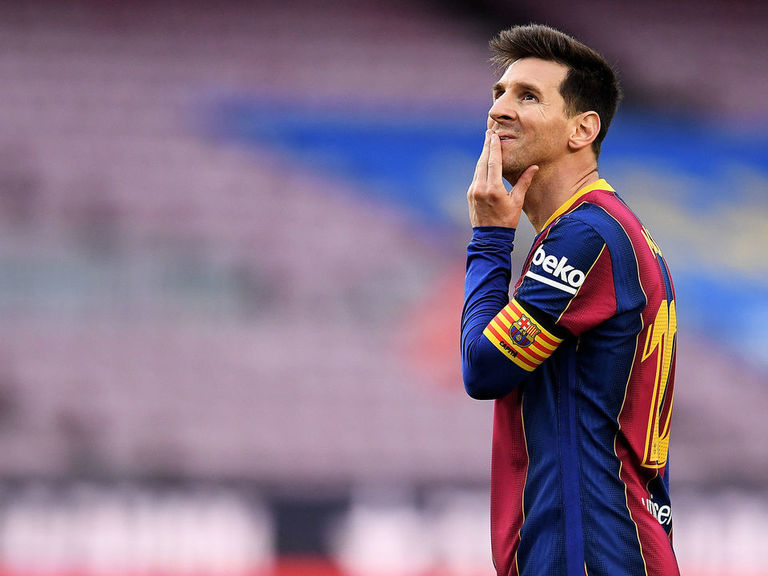 He's really leaving.
Lionel Messi will not renew his contract with Barcelona, ending the Argentine icon's remarkable spell in Catalonia that spanned over 20 years, the club announced on Thursday.
The 34-year-old has been a free agent since his deal expired on June 30, and can sign with any team of his choice.
"Despite FC Barcelona and Lionel Messi having reached an agreement and the clear intention of both parties to sign a new contract today, this cannot happen because of financial and structural obstacles (Spanish Liga regulations)," the La Liga side said in a brief statement.
"As a result of this situation, Messi shall not be staying on at FC Barcelona. Both parties deeply regret that the wishes of the player and the club will ultimately not be fulfilled."
Messi, who famously tried to engineer a move away from the Camp Nou last year, softened his stance recently and was open to extending his contract; he reportedly agreed to a new five-year deal in July that would have reduced his massive €138-million annual salary by 50%.
But Barcelona's crippling financial issues thwarted the club's ability to register the deal with La Liga, which imposes a salary cap on its teams. Barca, who for many years have spent recklessly in the transfer market, have racked up an enormous €1.173 billion in debt.
The club has been desperately trying to lower its wage bill this summer and resorted to free transfers to bolster the squad and satiate Messi's desire to remain competitive during the twilight of his career. Instead, the additions of Sergio Aguero and Memphis Depay – and their wages – may actually have contributed in some way to Messi's departure.
Paris Saint-Germain and Manchester City have been linked with a potential move for the star forward since he made his discontent known. Messi has ties to both clubs, with former teammate Neymar in the French capital and Manchester City managed by ex-Barca coach Pep Guardiola.
Messi joined Barcelona from Newell's Old Boys as a 13-year-old and departs as the club's all-time leading scorer with 672 goals in 778 matches. Among an incredible haul of 34 trophies, he helped the Blaugrana win 10 league titles and four Champions League crowns.
Regarded by many as the best footballer on the planet, Messi has captured the Ballon d'Or a record six times, and is the top scorer in La Liga history.