Patriots QB Jimmy Garoppolo: I haven't thought about trade rumors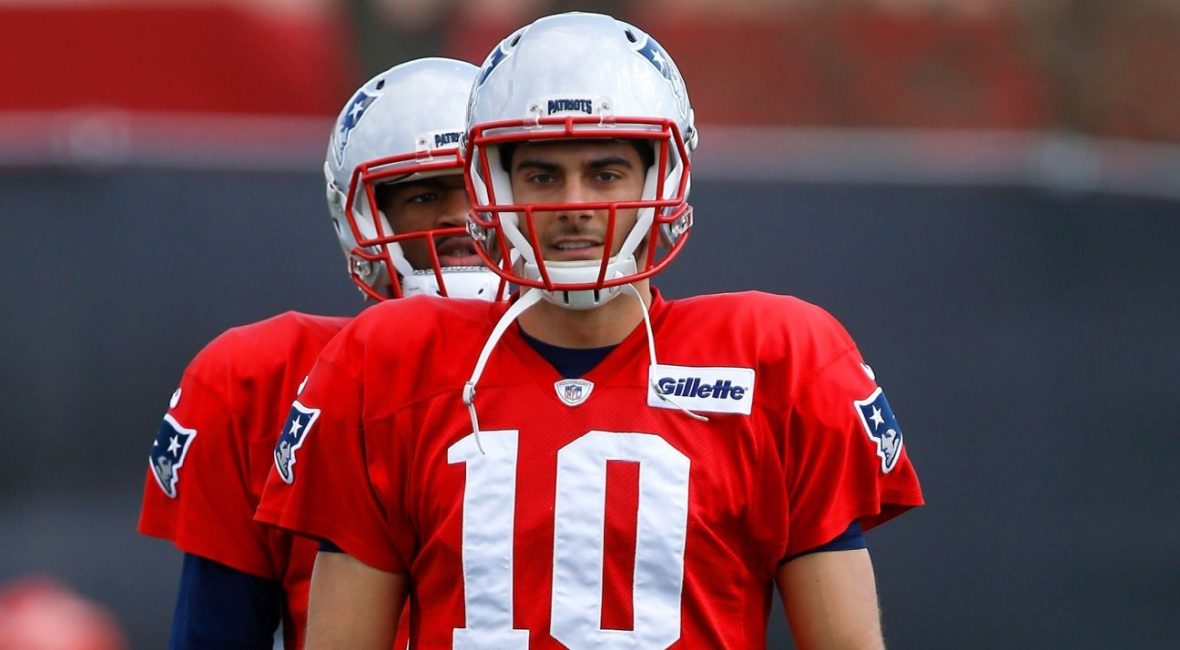 HOUSTON — Although there have been reports that the Cleveland Browns are interested in trading for Jimmy Garoppolo, the New England Patriots backup quarterback said that isn't on his mind.
"Well, to be honest, I really haven't thought about it much," Garoppolo said Wednesday. "It's kind of … not even in the back of my mind. We're focused on the Falcons this week. It's a big week for us, biggest of the year, so that's kind of where my mind is."
Garoppolo has had what he called a "whirlwind season." After the NFL announced that Tom Brady would be suspended for the first four games of the season for his role in the Deflategate controversy, Garoppolo was set to be the starting quarterback for the first quarter of the Patriots' season.
He ended up starting only the first two games, though, as he injured his right shoulder in a Week 2 victory over the Miami Dolphins. In those two games, Garoppolo completed over 71 percent of his passes for 496 yards, four touchdowns and no interceptions.
"It was a good opportunity, and I went out and tried to take advantage of it and do everything I could," Garoppolo said. "And it worked out pretty well. The injury obviously wasn't the best thing, but I think it was overall a good experience."
Patriots assistant quarterbacks coach Jerry Schuplinski said he thought Garoppolo "played relatively well in his opportunity," and his performance in those two games gave the coach some confidence that if something were to happen to Brady, the Patriots could depend on the young quarterback.
Though Garoppolo said he hasn't thought about his future past Sunday's Super Bowl, he said he has had fun in his role backing up Brady and running the scout team. "Me and Jacoby [Brissett] joke about it every week," Garoppolo said. "One week you'll have a good offense that you enjoy running, and the next week you're like, 'Oh, man, I don't like this offense.' So you learn a lot of things on the scout team. You watch a lot of different quarterbacks on film and take a little bit of what they do and put it towards your team."
So what did Garoppolo think about the Browns' offense?
The quarterback just smiled, saying he was too far removed from the Patriots' Week 5 matchup against Cleveland.
"I don't even remember that, honestly," Garoppolo said with a laugh. "That was a while ago."