Robert Griffin III fit what Ravens needed: inexpensive insurance policy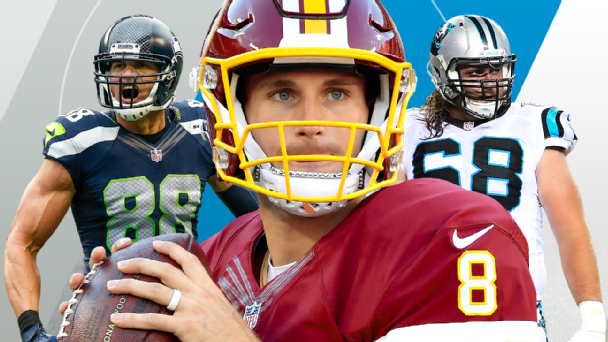 OWINGS MILLS, Md. — The Baltimore Ravens delivered the most surprising NFL news on Wednesday, when they announced a one-year agreement with quarterback Robert Griffin III.
But this move shouldn't come as that much of a shock. The Ravens have been looking for an inexpensive but experienced insurance policy at quarterback this offseason, and Griffin fits that profile as well as anyone remaining in free agency.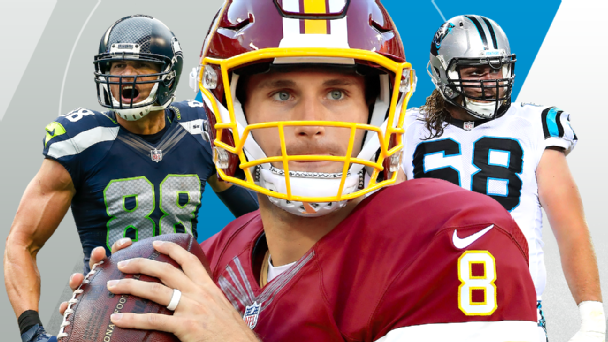 Kirk Cousins. Jimmy Graham. Andrew Norwell. This class is already wild. Here's everything to know.
• Barnwell's free agency & trade grades »
• Signings, analysis for all 32 teams »
•

Ranking top 100 NFL free agents »
•

Players who landed in perfect spots »
• Highest-paid players at every position »
• Who really got best free-agent deals? »
• Biggest remaining need for all 32 »
• Are Vikings NFC fave with Cousins? »
• Fantasy impact of key deals, moves »
"I'm really feeling like we got a steal," coach John Harbaugh said.
Harbaugh has a point when looking at the alternatives. Some 22 quarterbacks have signed in the first three weeks of free agency, including the likes of David Fales, Tyler Bray and Matt McGloin.
Who's left? Matt Cassel, Mark Sanchez, Austin Davis and Derek Anderson are among those unsigned. Colin Kaepernick would've been another option because he was out of the league last season, like Griffin. But Kaepernick carries more baggage: He is currently involved in a collusion lawsuit against the NFL, and last summer his girlfriend posted a tweet deemed "racist" by Hall of Fame linebacker Ray Lewis, who was featured with Ravens owner Steve Bisciotti in the post.
All of a sudden, the addition of Griffin, 28, isn't so off the wall when looking at the current quarterback landscape. Griffin is a strong-armed quarterback who can make plays with his feet. He has some semblance of a track record, particularly early in his career. The knocks on him have been his inability to stay healthy and a reputation for not being able to read defenses.
With limited cap space, Baltimore had limited choices when looking for a veteran passer. Harbaugh made the point last week that the team couldn't spend $3 million on a backup, and even suggested that practice-squad quarterback Josh Woodrum could serve as the No. 2. It just would've been too much of a gamble to give that job to Woodrum, who has never thrown a regular-season pass.
There's also no guarantee that Griffin is on Baltimore's regular-season roster. The Ravens have repeatedly talked about wanting to develop a young passer, and they continued to rave about the depth of this year's quarterback class. Assistant general manager Eric DeCosta believes eight to 10 quarterbacks in this draft could become starters by the time their rookie deals are over.
If the Ravens select a quarterback in the second or third round, Baltimore could decide to go with a rookie as the primary backup and cut Griffin at the end of the preseason. The Ravens made Tyrod Taylor their No. 2 quarterback in 2011 after drafting him in the sixth round.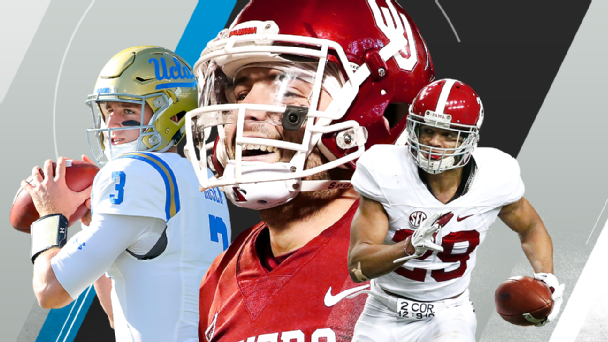 When: April 26-28
Where: Arlington, Texas
NFL draft coverage » | Full order: 1-256 »
•

Mel Kiper's Mock Draft 3.0 »
•

Todd McShay's Mock Draft 3.0 »
•

Dueling two-round mock drafts »
• Kiper's Big Board » | McShay's Top 32 »
• Teams with most, least draft capital »
•

Projecting QB booms, busts »
•

Kiper: Re-grading 2017 NFL draft »
Given how fast quarterbacks fly off the board, Baltimore understands there's no guarantee the team will get a young passer in this draft. The Ravens haven't drafted a quarterback the past three years.
Even if the Ravens draft a quarterback, they would still need a fallback plan if the rookie struggles in training camp and the preseason, proving he's not ready to be the backup right away. This is why Baltimore needed to sign someone like Griffin.
The Ravens' backup situation has been far from stellar in recent years. Ryan Mallett, who threw five interceptions during one training-camp practice last year, has yet to draw any interest in free agency.
With Joe Flacco's recent injuries and struggles, the Ravens probably would've preferred to sign someone more proven like Chase Daniel, Chad Henne or Drew Stanton. But they all signed deals that averaged better than $3 million per season.
Baltimore didn't have that luxury, needing to use its cap space to revamp the wide receiver group. The signing of Griffin should be considered one that comes with minimal risks and minimal expectations.