Seahawks sign former Vikings kicker Walsh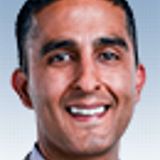 The Seattle Seahawks have signed kicker Blair Walsh, the team announced Thursday.
Walsh spent five seasons with the Minnesota Vikings, but the team released him after he struggled through nine games in 2016.
In the wild-card round of the 2015 playoffs, Walsh missed a potential game-winning field goal from 27 yards out against the Seahawks, allowing Seattle to advance. The miss came after kickers had hit 189 of 191 field goals from 27 yards or shorter during the 2015 season.
The Vikings stuck with him for the start of the 2016 season, but Walsh made just 15 of 19 extra points and 12 of 16 field goals before being released.
Steven Hauschka has been the Seahawks' kicker for the past six years, but he is scheduled to be an unrestricted free agent. Hauschka has missed 10 extra points the past two seasons, and coach Pete Carroll pointed out on several occasions that Hauschka was kicking the ball too low.
The plan for the Seahawks appears to be to let Hauschka sign elsewhere and give Walsh a chance to compete for the kicking job going into 2017.
Walsh, who made the Pro Bowl as a rookie in 2012 after setting an NFL record by going 10-for-10 on attempts of 50 yards or more, saw his numbers slip in his second season, but his troubles really started when the Vikings moved outdoors to TCF Bank Stadium while their new facility was under construction in 2014. Walsh hit just 74.3 percent of his field goals in 2014 as he grappled with the stadium's tricky wind conditions. Although he led the league in made field goals in 2015, he missed four extra points once the league moved the kick back to the 15-yard line.
ESPN Vikings reporter Ben Goessling contributed to this report.