Tottenham's Richarlison questions Conte over lack of playing time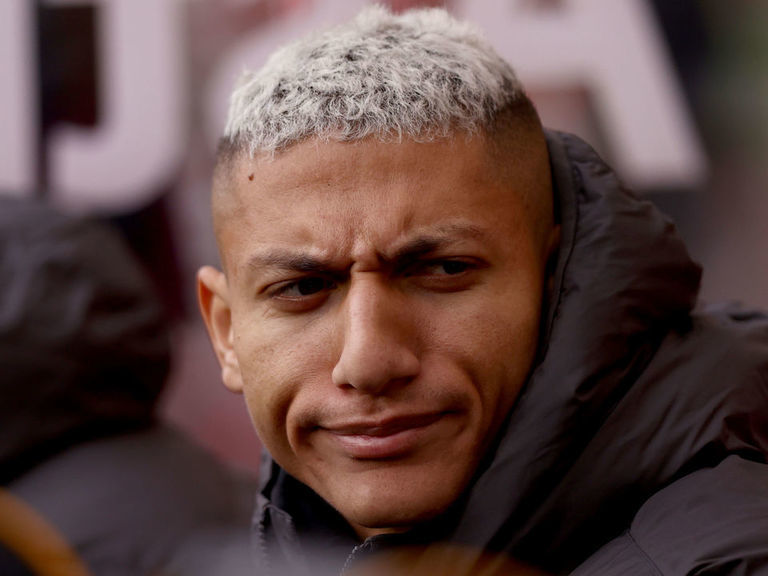 Richarlison criticized manager Antonio Conte over his lack of playing time during an explosive interview after Tottenham Hotspur were knocked out of the Champions League.
The Brazilian forward, who joined Spurs from Everton last summer for £60 million, said he was baffled after starting Wednesday's must-win game against AC Milan on the bench. Richarlison made a cameo appearance as a substitute in the 70th minute but failed to spark Tottenham's attack.
"I should have played," Richarlison told Brazilian TV station TNT Sports, according to BBC Sport, after Tottenham's 1-0 defeat on aggregate.
He added: "I was playing well, we won against Chelsea and West Ham, and suddenly I was on the bench.
"I played five minutes against Wolves, asked the reason, and no one told me why. Yesterday, they asked me to take a fitness test in the gym and told me I was going to start today if I passed it.
"And today, I was on the bench. There are things I can't understand. There was no explanation again, let's see what he (Conte) will tell us tomorrow – but I'm not silly, I'm a professional who works hard every day, and I want to play."
The 25-year-old recorded his only two goals for Tottenham this season in the team's first Champions League group stage match against Marseille in early September.
Richarlison started regularly under Conte before missing several matches due to calf and hamstring injuries.
"There hasn't been enough minutes given to me. I don't have enough minutes, was injured for a bit, but when I'm on the pitch, I give my life," he said.
"I played well in two games, especially against Chelsea, so I think I should have played tonight, but I can't go on crying about it now."
He continued: "I'll try to score as many goals as I can because the club has paid a lot of money for me, and I haven't given enough back on the pitch yet."