Unstoppable Haaland equals Champions League record with 5 goals vs. Leipzig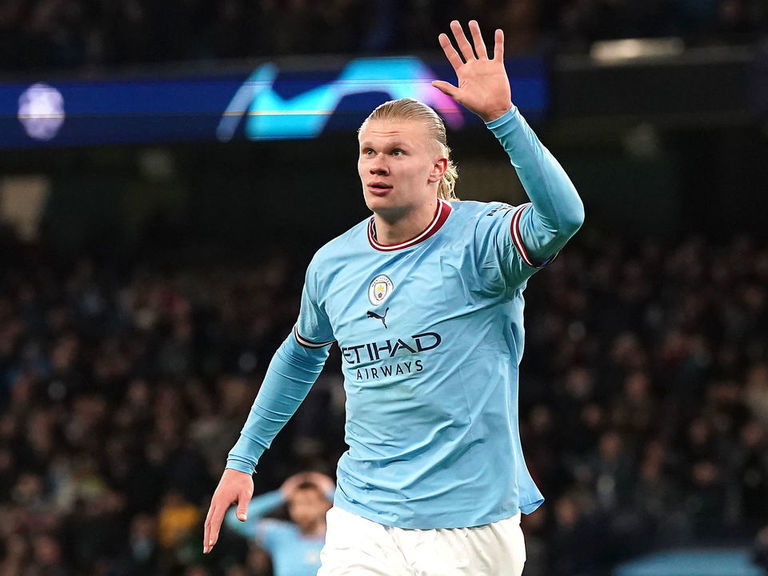 At this point, what's left to say about Erling Haaland's scoring prowess?
Manchester City's inevitable scoring machine tore RB Leipzig to shreds in Tuesday's Champions League last-16 match, scoring five goals in 57 breathtaking minutes. City won 7-0 to reach the quarterfinals.
The prolific Norwegian superstar became the third man in Champions League history to score five times in a single match. Lionel Messi, starring for Barcelona in 2012, and Luiz Adriano, playing for Shakhtar Donetsk in 2014, are the only others to accomplish the feat. Nobody has ever scored six times in one Champions League game.
Haaland was substituted just after the hour mark to thunderous applause from the home crowd inside the Etihad Stadium, ending his hopes of grabbing a sixth goal.
"It was a fantastic match, that is the only way to describe it," Haaland said after picking up his inevitable Man of the Match award. "At this level, it's my best ever game, but I once scored nine in a match."
He added: "I told (Guardiola) I would love to score a double hat-trick, but what can I do?"
Haaland opened the scoring from the penalty spot in the 22nd minute. He doubled the advantage just two minutes later by reacting quickest to a rebound after Kevin De Bruyne's ferocious shot struck the crossbar. The imposing striker's second tally of the contest gave him 30 career Champions League goals, making him both the fastest and youngest player to reach that benchmark. Haaland, 22 years and 236 days old, needed just 25 Champions League games to hit the milestone.
(Available to view in U.S. only)
(Available to view in Canada only)
He then completed his fifth hat-trick of the campaign on the stroke of halftime, getting credit for a scrappy marker after Ruben Dias' header hit the post and rolled along the goal line before Haaland blocked an attempted clearance to direct the ball into the net.
He wasn't done there, though.
Haaland scored two more after the interval, bringing him to 39 goals in all competitions for Manchester City, breaking the club's single-season record of 38 that was set by Tommy Johnson in 1929.
"He was so hungry," explained Leipzig manager Marco Rose, who coached Haaland when the two were at Borussia Dortmund. "He scored goals with the foot, with the head, he won second balls, he made deep runs. It all looked really simple tonight. It was a special night for him."