Gallery: Brazil, Colombia play charity match to benefit Chapecoense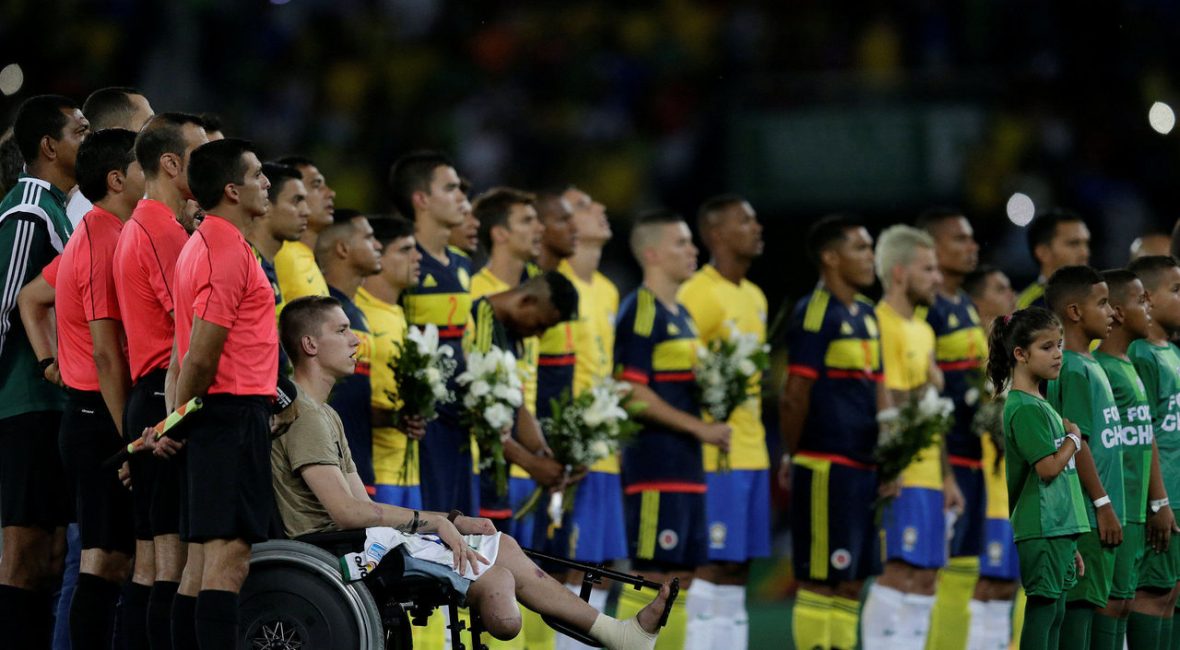 UESLEI MARCELINO / Reuters
Brazil and Colombia came together Wednesday for a charity match to raise money for Chapecoense, the Brazilian club that was devastated when a November plane crash claimed the lives of 19 players.
The contest, played at Rio de Janeiro's Engenhao stadium, was preceded by a touching pre-game ceremony in memory of the 71 people killed when the plane travelling to Medellin, Colombia descended into the mountains; 71 balloons were released to commemorate the dead, while the stadium lights were dimmed, allowing those in attendance to light up the cavernous ground with their mobile phones.
Related – Chapecoense: A beautiful dream that never got a chance to come true
Six passengers survived the crash, four of whom were in attendance for Wednesday's match: Chapecoense goalkeeper Jackson Follmann – who had his right leg amputated as a result of the crash – defenders Alan Ruschel and Neto, and journalist Rafael Hernandez.
Follmann, Ruschel, and Neto were the only players to walk away from the plane crash in November, when the Brazilian club was preparing for the Copa Sudamericana final against Atletico Nacional.
They were greeted Wednesday by Brazilian and Colombian national teams comprised entirely of home-based players; the likes of Neymar, James Rodriguez and other European-based stars were not in attendance due to respective club commitments.
Brazilian midfielder Diego, who served as captain for part of the evening, said it was an honour to participate in the emotional event.
"This was more than a game, I had the chance to be with Follmann and Neto, they are heroes," he said. "They are heroes and anything we can do to help them then we'll be there."
Brazil went on to win the match 1-0, thanks to a 47th-minute header from Dudu.
But the football was secondary on this night. The focus, rightly, was on those who survived the terrible tragedy. And, of course, those who did not.