Falcons' Justin Hardy headed to Houston, but not to overtake James Harden's beard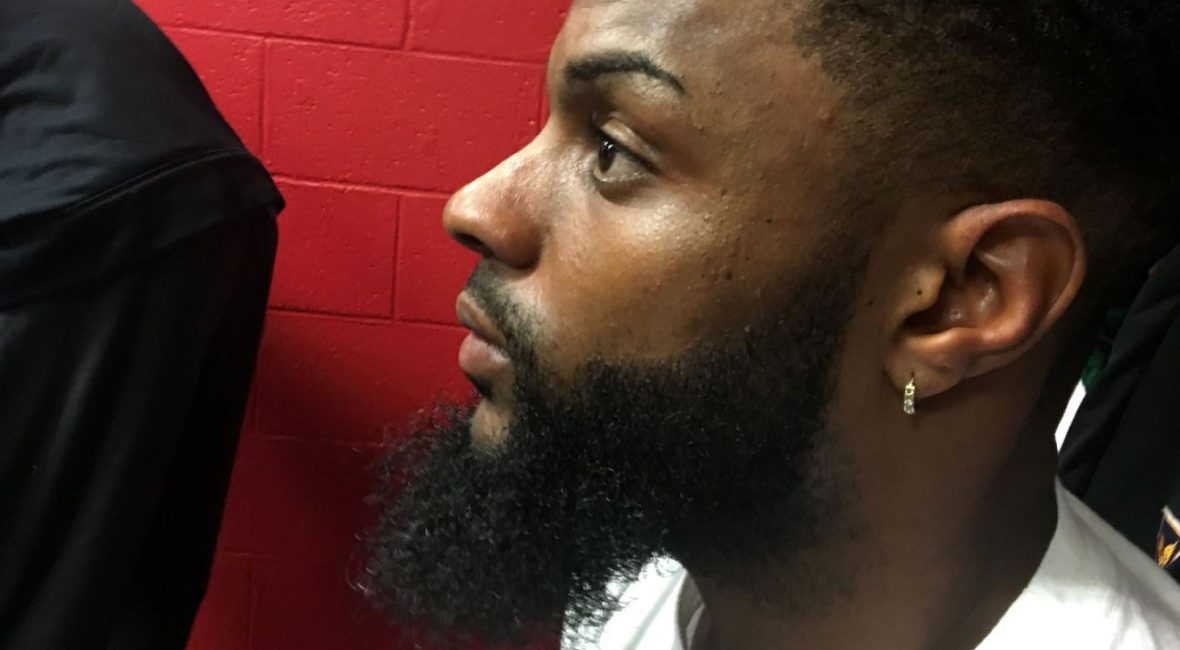 FLOWERY BRACH, Ga. — As Atlanta Falcons wide receiver Justin Hardy sat in the locker room Friday, he carefully brushed the tip of his ever-growing beard, making sure to touch up each inch so it looked on point.
Folks are sure to notice it when the Falcons arrive in Houston on Sunday afternoon for Super Bowl LI. The 5-foot-10, 192-pound Hardy, however, won't be mistaken for the guy they call "The Beard" who practically owns the city right now: NBA MVP candidate and 6-5, 220-pound Houston Rockets star James Harden.
Hardy's not trying to be like Harden, who has grown his beard since 2009.
"I don't think that looks good," Hardy said of Harden's fashion statement.
Hardy started growing his beard right after his senior year at East Carolina at the NFL scouting combine. He doesn't have a timetable on when he next plans to cut it and has no superstitions tied to the beard in terms of his team's current six-game winning streak.
Asked what type of reception he gets out in public, Hardy said, "People like it. For real. I always get compliments on it."
He probably gets a little razzing from his teammates, too, although Hardy didn't bring up that part of the equation.
"I believe the beard is the reason we call him 'The Wolf,'" right tackle Ryan Schraeder said. "He's fun to watch. He's a dog competitor. It's fun to go to battle with guys like him."
Hardy just might be a secret weapon in the Super Bowl, with the way other wide receivers have stepped up when Julio Jones draws added attention. During the regular season, Hardy had 21 catches for 203 yards with four touchdowns. One of the scores was a 4-yard shovel pass from Matt Ryan in New Orleans, where Hardy originally was ruled down but then given the touchdown after a replay review.
It was quite the close shave, unlike the hair on Hardy's chin.