How Mike Zimmer plans on piecing the Vikings back together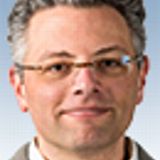 INDIANAPOLIS — He watched every offensive play from 2016. Twice. Then, Mike Zimmer established a schedule. On most workday mornings during the past two months, he sat with the Minnesota Vikings' offensive coaches. Together, with new input from the head coach, they began compiling their 2017 playbook.
This is what happens when a team loses eight of its final 11 games and misses the playoffs with a punchless offense that finished with the NFL's fourth-fewest plays of at least 25 yards (a total of 29). Zimmer is acting with a wall-breaking fury in a tacit acknowledgement of his worst mistake in three years as the Vikings' coach. After leaving the offense almost entirely in the hands of former coordinator Norv Turner from 2014 to 2016, Zimmer has taken control of its direction and will ensure that replacement Pat Shurmur is not left solely to his own discretion.
"It's not [about] the way Pat wants it," Zimmer said Thursday at the NFL scouting combine. "It's the way we want it."
The bottom line of Zimmer's three-year tenure has been mediocre, even considering a series of unique circumstances that include Adrian Peterson's 2014 suspension and Teddy Bridgewater's freak injury in 2016. Zimmer's teams are 26-22 with one playoff appearance in three years.
Zimmer freely admitted Thursday that NFL coaches don't always receive the time they need to learn on the job. So amid the rubble of the 2016 collapse, he began reaching out to current and former coaches to find ways to elevate the arc of the program.
"I was telling [mentor Bill Parcells] that they fire these coaches after two years or one year," Zimmer said. "The guy doesn't ever learn how to truly be a coach in two years, with all the stuff that happens and the things that go on. So I'm just trying to pick the brains of other coaches, see some of the stuff that they've done."
The message in these private discussions has been clear: The head coach can't cede any part of his team to an assistant.
"A lot of it is about being involved defensively, but also how I can help us to be better offensively," he said. "We haven't been very good statistically in the three years I've been here. It's one of those things where if it's not going well, you have to jump in there and get it better."
Indeed, the Vikings ranked No. 28 in the league in scoring (18.5 points per game) during the past three years and No. 30 in yards per game (317.3). They face a tough challenge in 2017, needing yet another overhaul of their offensive line, and Zimmer will leave nothing to chance.
His primary contribution thus far, he said, has been to poke holes in playcalls and design from the position of a defensive coach. If he can conceive of a relatively clear defensive answer to a play or concept, it's not worth adding to the playbook.
"I'm watching tape [of last season]," Zimmer said. "And we run a complementary play off another play, but we don't run that other play. So [the defense] is saying, any time they do this, they're going to run that. So this is about trying to get the players in the right position to do more."
There are plenty of ways to view Zimmer's new approach. You could be wary of a lifetime defensive coach suddenly deciding to jump into an environment he has relatively little expertise in. You could be worried that Zimmer, who calls the Vikings' defensive plays and is their de facto defensive coordinator, could spread himself thin. ("That's a dilemma too," he said. "What I don't want to do is take away from part of the strength of our football team and make it a weakness.")
Or you could recognize that the Vikings' record goes next to his name, not his coordinators', and that his approach the past three seasons has led to disappointing results. With his team and career at a crossroads, Zimmer recognized a change was necessary. He has made it, and the results will soon be on display for all to see. Stay tuned.